Welcome to GCR, a distinguished structural engineering firm established by Graham Robertson in 1974. Our long-standing reputation for providing exceptional engineering advice and solutions has made us a trusted partner for clients across various industries.
Our Expertise: For almost five decades, GCR has been dedicated to offering premium engineering services tailored to clients' unique needs. Our team of experienced professionals consistently excels in addressing complex challenges within the civil and structural engineering domains.
State-of-the-Art Solutions: At GCR, we employ cutting-edge computer design software in our projects and communicate our designs through a combination of CAD drawings and hand-drawn sketches as needed. Diverse
Clientele: Our clients encompass private individuals, companies, local authorities, and developers.
Personalised Approach: As a small practice, we possess intimate knowledge of our projects and clients' requirements, ensuring personalised attention and service.
Collaborative Efforts: For larger or more complex projects, we partner with JMS Engineers to provide additional services such as highway and drainage design, temporary works, transportation, and basement designs.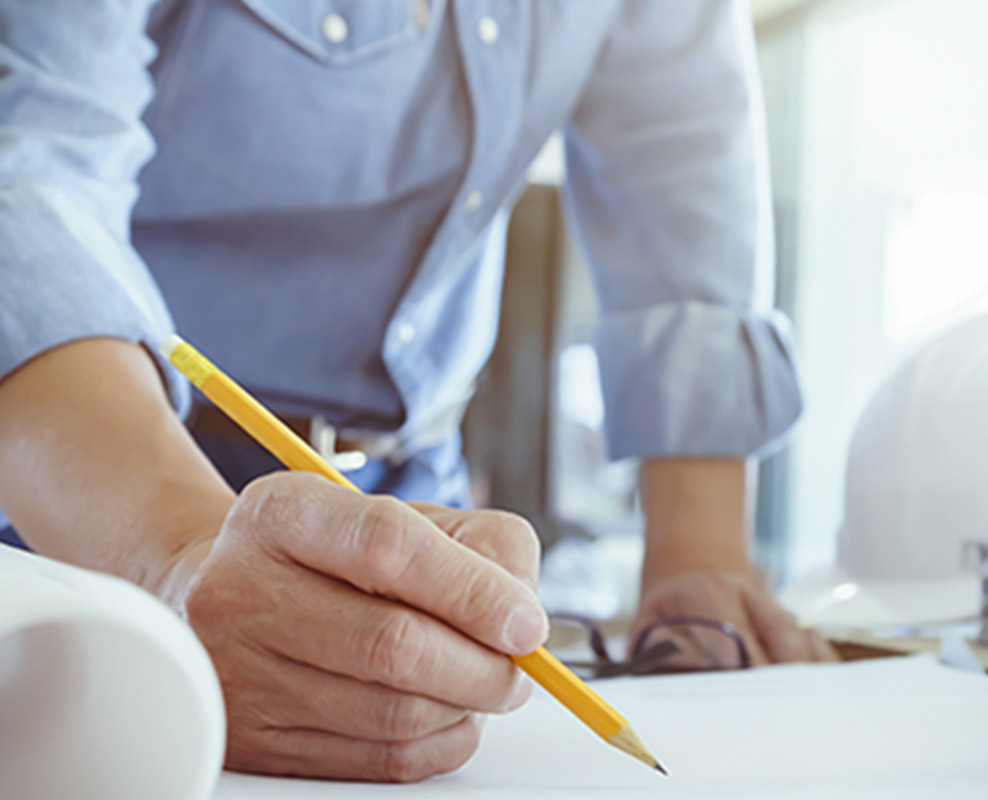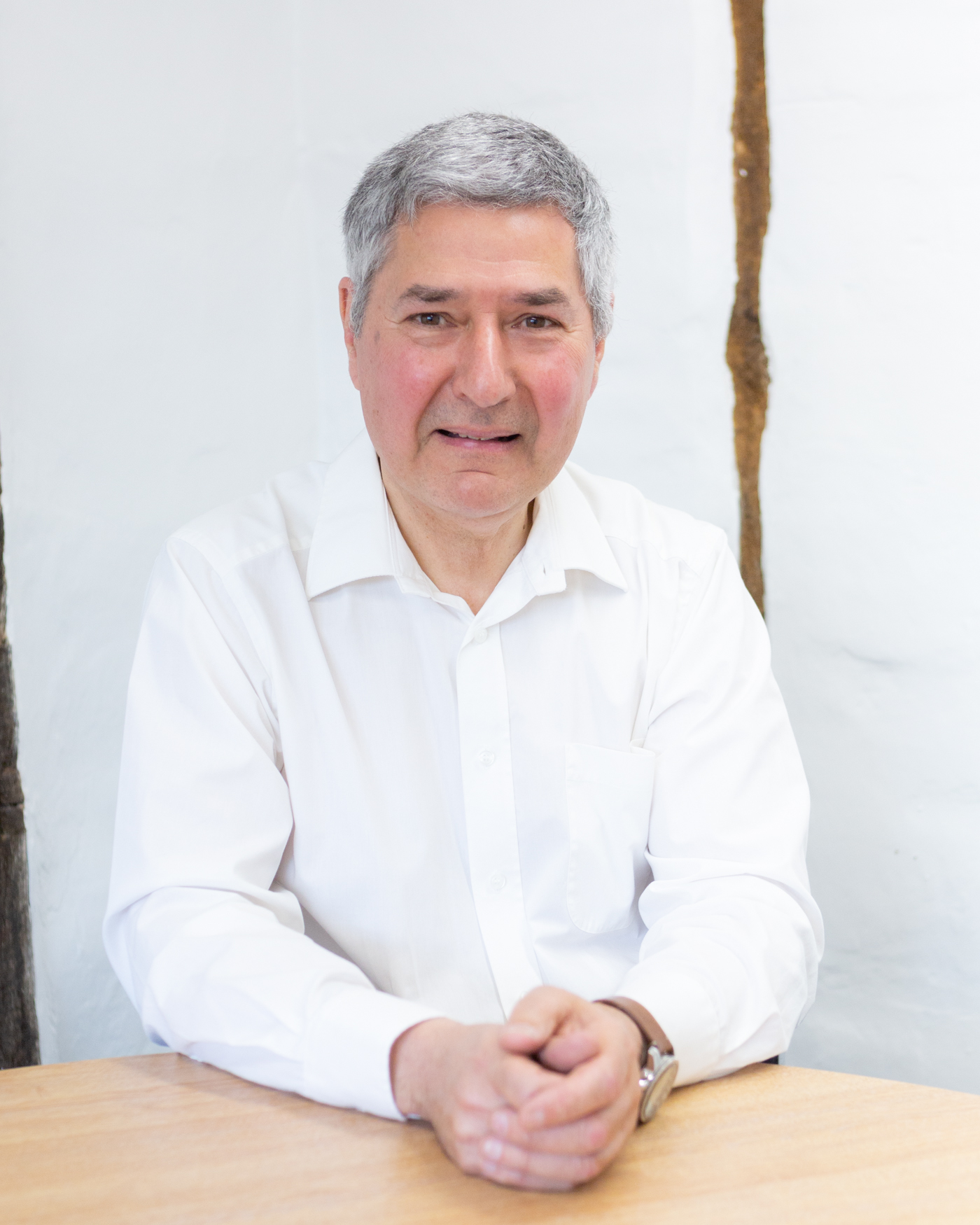 John Davis
John obtained his degree in Civil Engineering and began his career working for consultants in the London area, specialising in drainage and sewage treatment works design. He spent a year in Egypt working on sewer designs in Cairo before moving to Suffolk, where he worked on both structural and drainage schemes for five years.
In 1989, John joined G C Robertson & Associates, where he has worked mainly on building structures. He has been the director of G C Robertson & Associates Ltd since 2004. Over the course of his career, John has worked on a wide variety of structures, including domestic, industrial, ecclesiastical, and educational buildings. He has experience both in design and in diagnosing faults in buildings and preparing remedial works schemes, including on period and historical buildings. G C Robertson's work can be found in many towns and villages throughout Suffolk.
Outside of work, John enjoys hobbies such as walking (hill walking when time allows), running, dinghy sailing, and has a strong interest in philosophy and religion.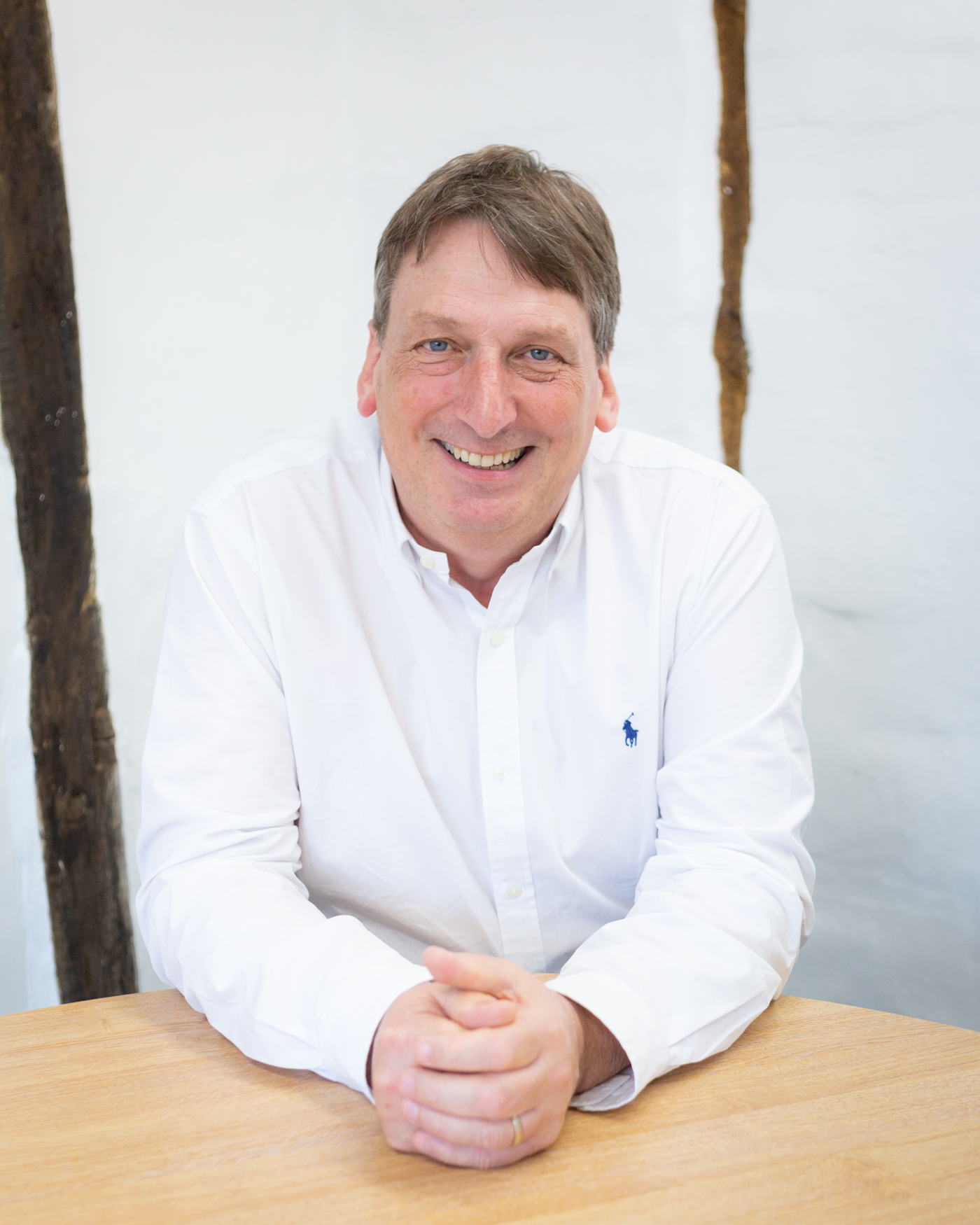 Daniel Staines
Daniel Staines is a highly accomplished and respected entrepreneur who has made significant contributions to the civil and structural engineering industry over the course of his 35-year career. Widely known for his innovation, commitment to excellence, and use of cutting-edge technology, he has built a reputation as a leader in the field.
Daniel's career began in the early 1980s when he joined a civil engineering firm as a trainee. Over time, he gained invaluable experience and knowledge, developing a deep understanding of the industry. In the mid-1990s, he established his own civil and structural engineering firm, which quickly became known for its excellence in design, quality, and customer service.
Embracing new opportunities for collaboration and synergy, Daniel recently joined GCR as a Director. As this role, he is responsible for overseeing all aspects of the company's operations, bringing his extensive experience and innovative mindset to strengthen the partnership with JMS Engineers. Daniel is enthusiastic about playing a key role in GCR's growth and expansion, building a talented team of professionals, and developing cutting-edge technologies and processes to improve efficiency, quality, and customer satisfaction. As a result, GCR clients will benefit from a broader range of services and expertise, ensuring the continued legacy of excellence in structural engineering that GCR is known for.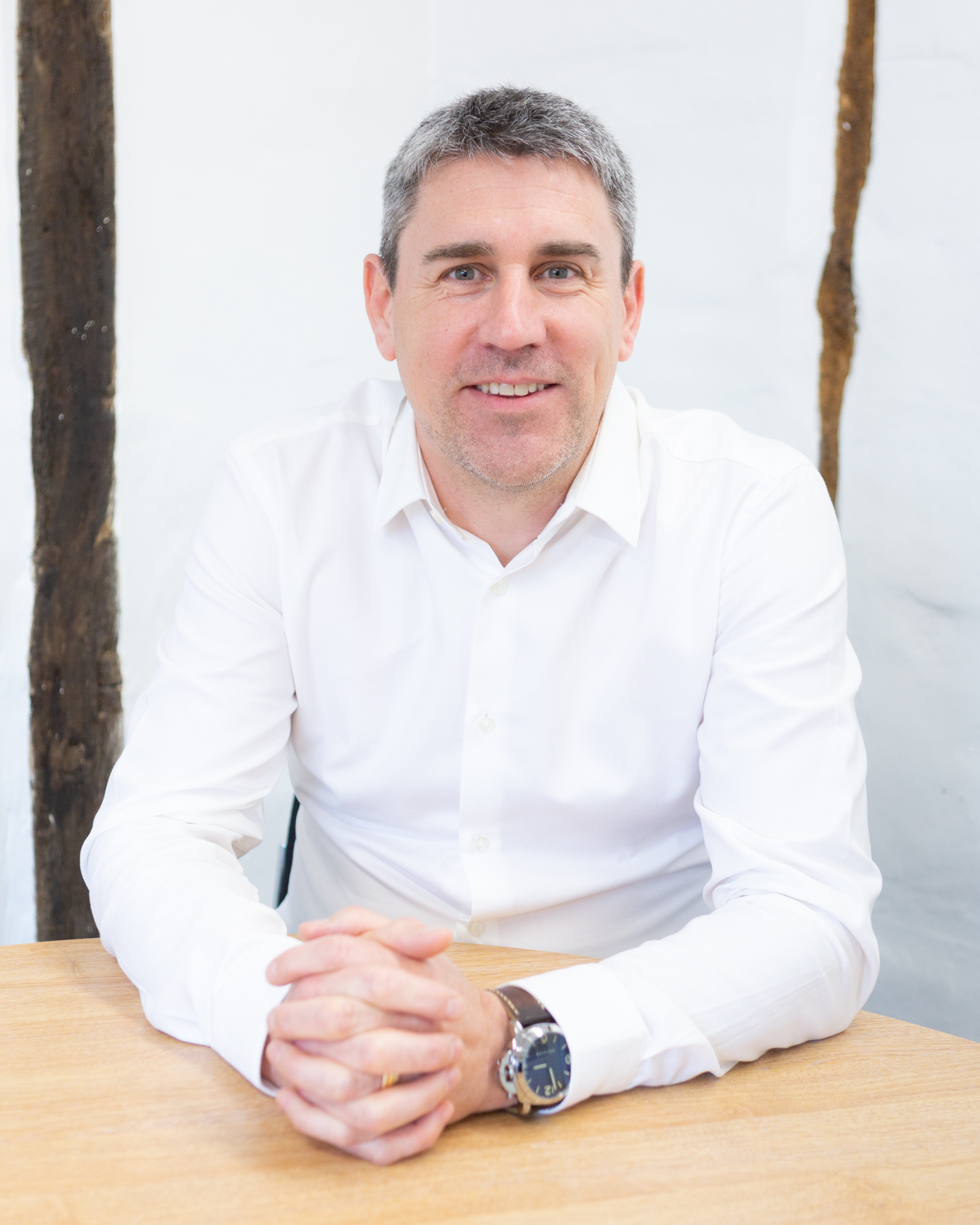 Jonathan Hatch
Jonathan joined G C Robertson & Associates Ltd in 1994 after spending 5 years working for a large multidisciplinary Civil and Structural Engineering consultancy based at their regional office in Martlesham Heath, Ipswich.
Jonathan has a wealth of knowledge and experience in a wide variety of building types and structures. He is regularly undertaking site inspections, measured surveys and soil investigations for all manner of domestic and commercial projects, as well as diagnosing building defects including subsidence investigation work.
As well as design, he has extensive knowledge of steelwork, timber frame, and RC construction and detailing which feeds through to our CAD design team.
Since joining GCR almost 30 years ago, Jonathan has been instrumental in the continued development of the company and has always been keen to adopt the latest technologies to streamline processes both on-site and within the office, partly due to his keen interest in technology and computing.
Outside of work, he has recently enjoyed hands-on experience of timber frame construction having designed and self-built his own house extension, as well as other home renovations. He also enjoys the outdoors, including cycling, walking, and spending quality time with his family.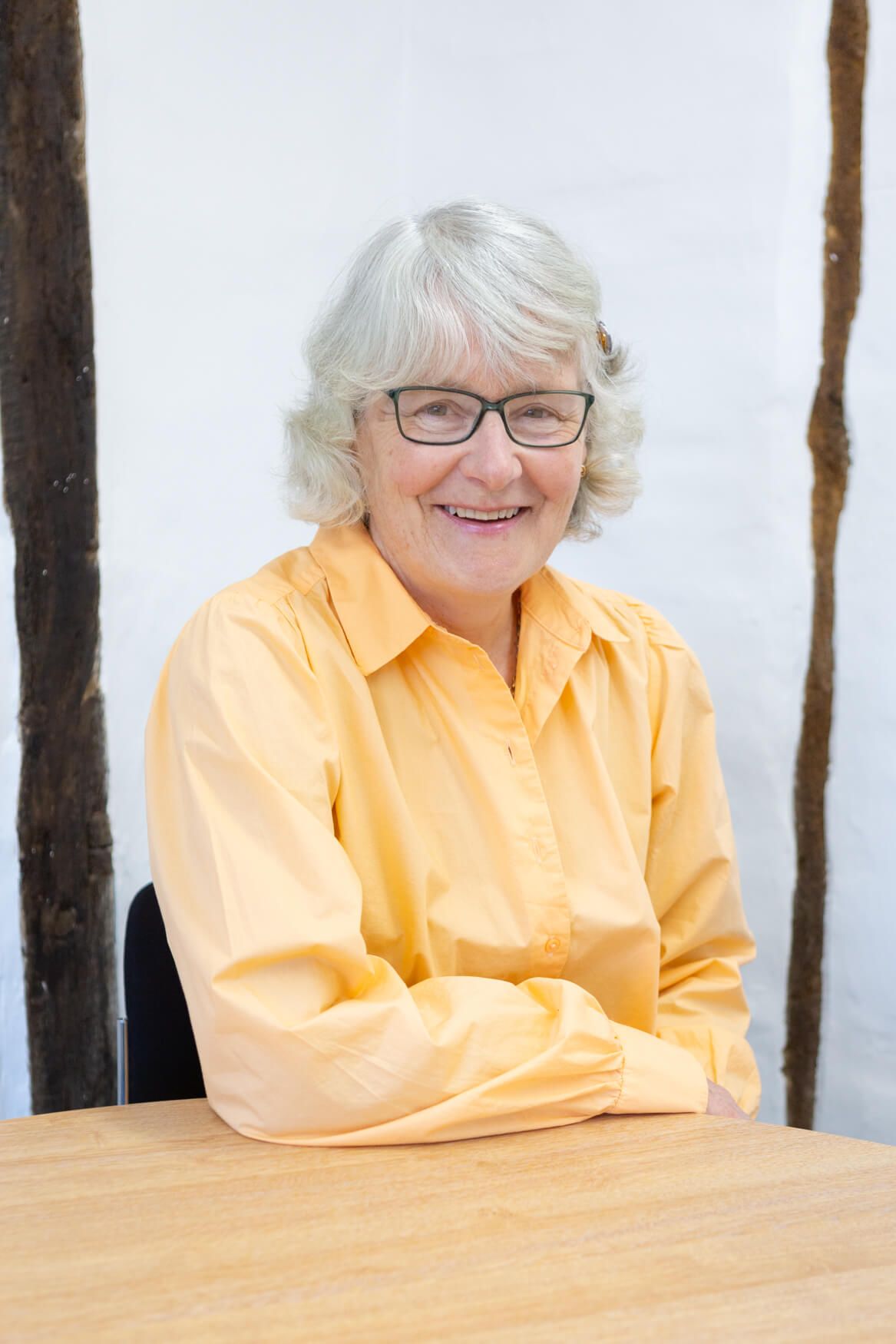 Alison Davis
Office Manager
Meet Alison Davis, the dedicated Office Manager at GC Robertson & Associates. With a wealth of experience and a commitment to excellence, Alison is the driving force behind the smooth and efficient operation of our office.
Alison's professional journey took a unique turn as she transitioned from being a Special Educational Needs (SEN) Teacher to her current role as Office Manager. With an impressive 6.5-year service at GCR, Alison plays a key role in communicating with architects and builders, guaranteeing the timely delivery of drawings and reports to our valued clients.
Recently, Alison has been actively coordinating with the JMS Brightwell office, facilitating the distribution of projects and workloads within the broader team.  Beyond her administrative prowess, Alison manages various financial aspects of the business, including the handling of purchase invoices, sales invoices, and account reconciliation.
Outside of her professional life, Alison indulges in her love for gardening.  She is also a keen saxophone player and has recently joined a group of fellow musicians. With five children and seven grandchildren, Alison and her husband John have their hands full outside of their careers!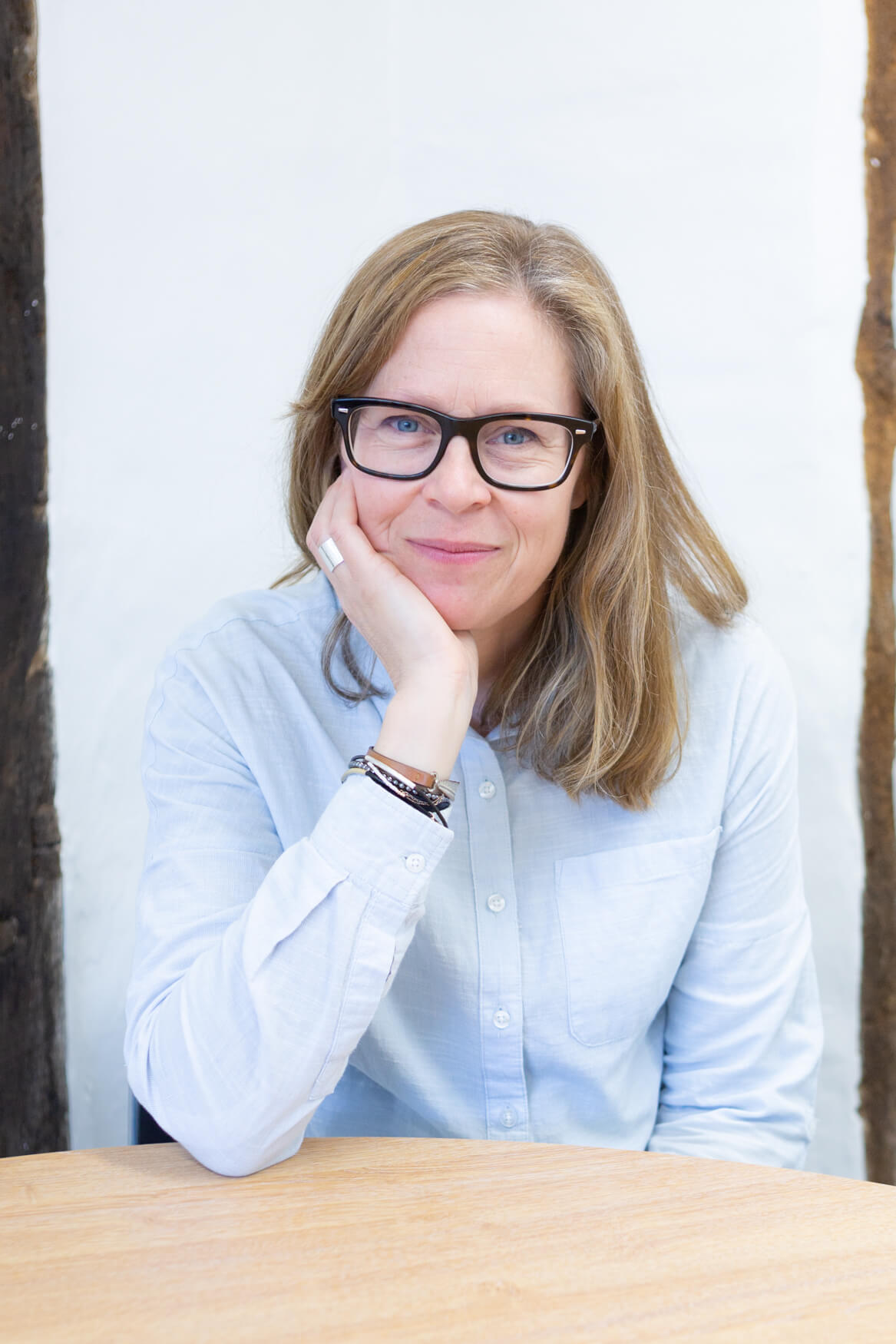 Tatty Houchell
CAD Technician
Tatty Houchell's journey from her role as a Gallery Exhibitions officer in London to her dedicated position as a CAD Technician and Administrator at G C Robertson is marked by determination and a love for art and design. Her career shift was prompted by a break to raise her three children, and fate played its part when a mutual contact opened the door to her new role at GCR.
As a CAD Technician and Administrator, Tatty thrives in the world of Computer-Aided Design, harnessing her artistic background and skills in AutoCAD. Her daily routine encompasses administrative duties and payroll management, often in close collaboration with colleagues Alison and Jonathan. Tatty enjoys the diversity of her job, from designing structures to fostering connections with her coworkers.
Beyond her professional life, Tatty is married, a proud mother of three, and a cat owner.  Her life is active, filled with outdoor pursuits like walking, cycling, and running. Tatty sustains her passion for the arts by visiting exhibitions in London, with the company of friends.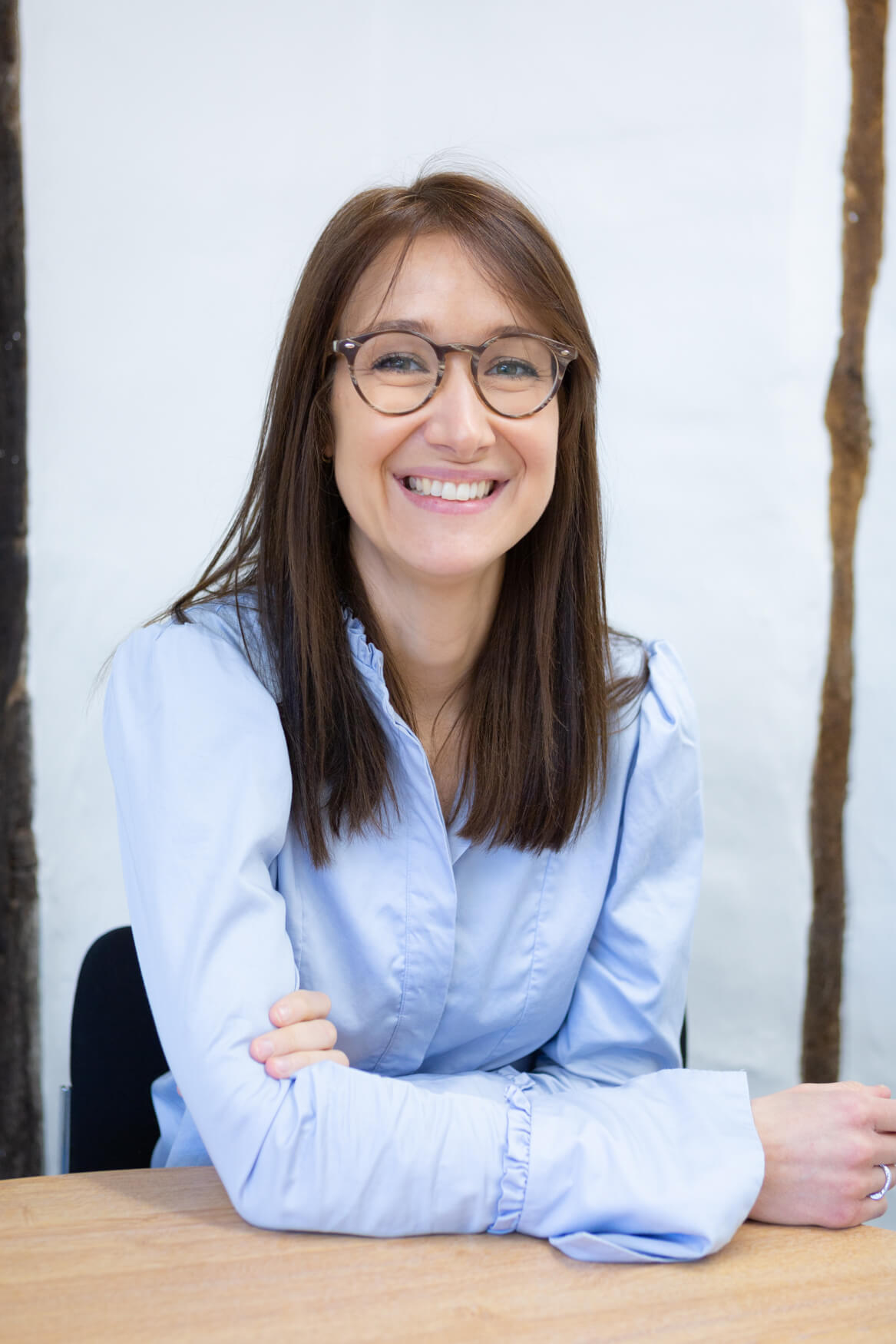 Fran Wright
Administration Assistant
Meet Fran Wright,  Administration Assistant at GC Robertson (GCR). Fran has been an important part of our team for the past 2.5 years, bringing her expertise and tenacity to her role.
Fran's responsibilities cover a wide range of tasks that keep our operations running smoothly. She takes pride in handling anything that's not "structural." This includes promptly addressing client enquiries through email or telephone, managing banking tasks, and issuing crucial drawings that are essential to our projects.
Fran's dedication to personal growth is exemplified by her ongoing efforts to adapt to new software systems. As part of the merger with JMS Engineers, Fran is spending some time at JMS Brightwell has allowed her to delve into the intricacies of these systems, ensuring that GCR remains at the forefront of technological advancements.
Outside of the office, Fran is a mother to two children and shares her life with her husband in Woodbridge.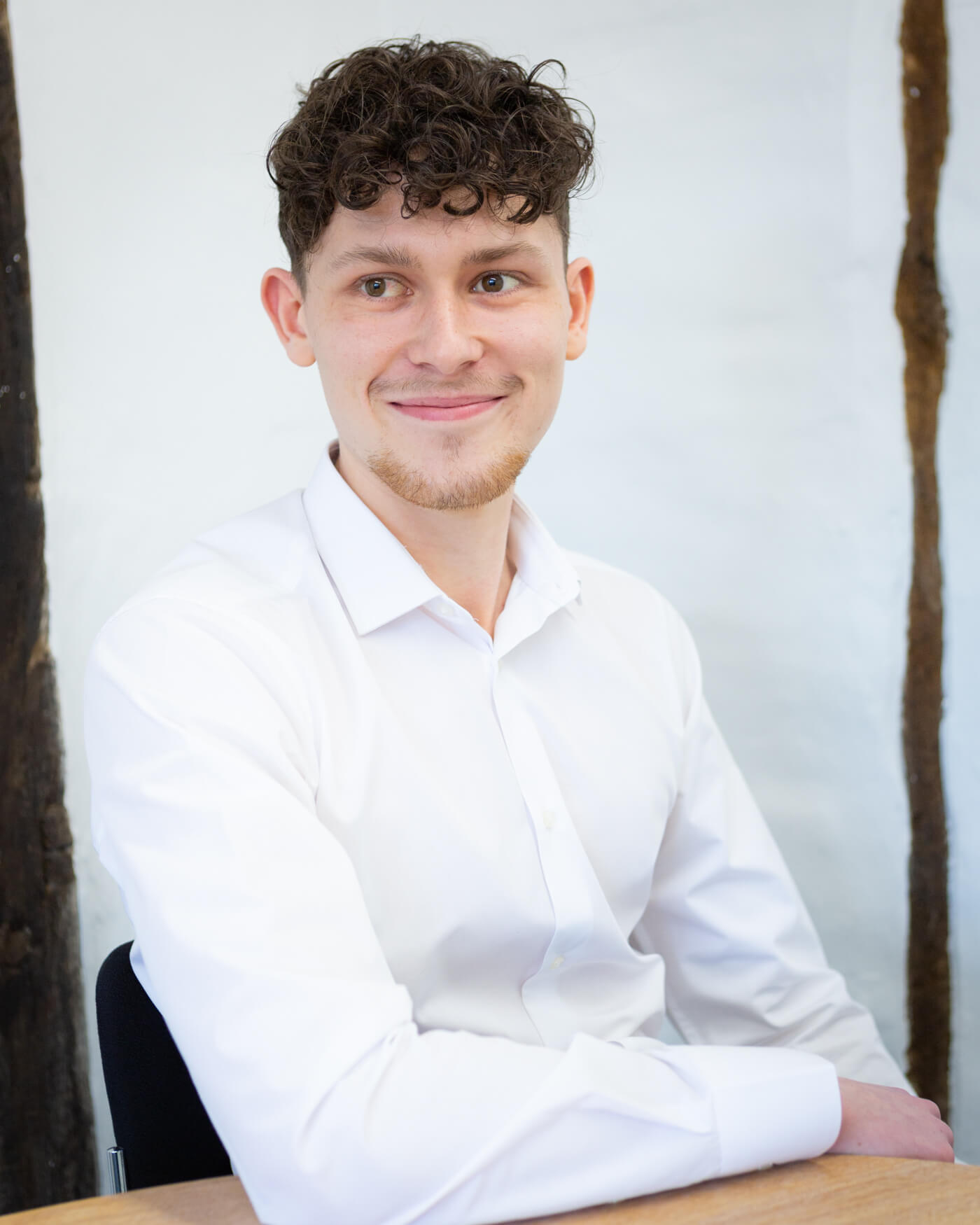 Joseph Hatch
AutoCAD technician
Joe is an AutoCAD technician with a strong passion for IT, technology, and science. He recently completed his education at the 6th form and has since been applying his skills in AutoCAD to contribute to various residential and commercial construction projects. Joe takes pride in his ability to generate accurate diagrams and drawings, ensuring a high standard of quality control. He collaborates closely with structural engineers to meet design requirements and adheres to relevant codes and standards. Beyond his professional life, Joe is a devoted Ipswich Town and Liverpool Football fan.